How can one buy custom LEGO minifigures today? Let's take a look! There's bound to be a solution for your specific tastes.
I am personally not one to customize when it comes to good 'ole LEGO. But I'm sure more than a few of you are into it… or at least interesting in the idea. So I'm here to facilitate! Having seen booths full of custom LEGO at conventions, I remember always thinking with intrigued amusement: well that's not something you see everyday in LEGO Land!
Before we dive into the bricks, here are my top picks that will help you decide on the best places to buy.
Best Custom LEGO Minifigures (Updated)
How Many LEGO Minifigure Customizers Are Available?
LEGO customizers are plentiful today, with many skilled and passionate crafters setting up shops and websites for creating handmade, CNC-machined, injection molded, and 3D- and UV-printed LEGO compatible parts. However, due to the time ad labor-intensive nature of custom projects, such minifigures and accessories are not always made available for sale. The ones that are available vary in quality and price.
Dozens of manufacturers of customized LEGO are comprised of small teams catering to a variety of niches. Chances are if a particular interest is not represented, it will be soon! Or you may even be able to make a special request of the vendor!
Before we take a look at my top 5, here are some "honorable mentions":
Engineerio Printing and Graphic Design offers a very large catalog of a variety of characters, including custom LEGO Star Wars minifigures, LEGO comic book characters, LEGO gaming characters, and more.
Minifigures.co.uk focuses on custom military and superhero LEGO figures including Batman, Spiderman, X-Men, as well as a variety of other Marvel and DC characters. UG Customs is one of the popular brands represented in their shop, and all the custom figures are available for purchase.
Minifigs.me is another UK-based LEGO customization store, and creates pop cultural icons including musicians, film, TV and comic stars, athletes, video game characters, and many more niche offerings as well as unique custom requests. A solid shop worth checking out if you later decide to delve further into custom LEGO.
BrickYourself is an Australian-based customizer who specializes in creating LEGO minifigure versions of YOU! Design your own look, and "Make Yourself As A LEGO Figure" by tinkering with their custom LEGO minifigures maker.
Hey reader! At no extra cost to you, making a purchase through one of the affiliate shopping links in this post helps support this site, and enables me to keep bringing LEGO goodness to readers like you. As an Amazon Associate I earn from qualifying purchases.
Some LEGO customizers, like Battle Brick (picture below), have a storefront on Amazon. Click here to check 'em out.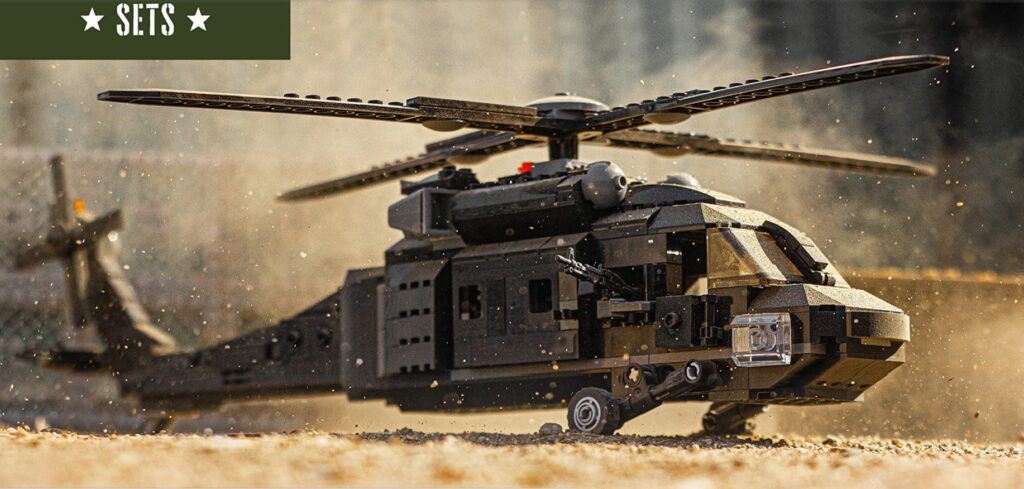 I'll use the above Battle Brick storefront to point out – in instances like this one – you can shop with confidence knowing that the product is authorized by the customizer. Battle Brick is family owned, and parts are sourced only from official LEGO sets. This is not a bootleg product, and the vendor strives to make it known. More on this subject in a bit!
Why Getting Custom LEGO Minifigures Is An Appealing Option
If you are a seasoned collector, then you know the ins and outs of Official LEGO. The idea of including some customization may add value to your building and play experience, or even provide the inspiration to go about creating your own LEGO-based work of art.
If you prefer to stick with Official LEGO, custom parts can still find other uses beyond the world of LEGO building – in gaming, artmaking, or simply experimenting. With the custom options available, it doesn't necessarily require a huge investment to grab something to tinker around with.
New to LEGO Land?
Even if you are a new LEGO builder only interested in observing advanced hobbyists from afar, getting an overview of the customization opportunities available can pave the way for future participation. Even if you do not personally dabble in altering Official LEGO elements, merely browsing the work of others can get your creative building energy flowing!
What to Keep in Mind When Buying Custom LEGO Minifigures
There are a couple important reminders to keep in mind, to ensure you get the highest quality and value for money possible.
I. Custom is Not Equivalent to Official LEGO
Searching for and purchasing custom LEGO items can be exciting. But by it's nature it presents some inherent risks to the unwary shopper. I encourage you to keep in mind that this review is meant to help you make your own best buying decisions in light of the fact that customizers (regardless of how good the quality) are unofficial LEGO. As such, custom products are simply not the same quality as Official LEGO. Proceed with this expectation as you have some fun with unlicensed and unofficial custom brands.
II. Bootleggers Are Not Authorized Distributors
If you decide to purchase custom LEGO kits and figures by performing a general search on eBay or Amazon, be cautious of potential bootleggers or other cheap knockoff scams. In the title or description of a product listing, just because the custom item is attributed to a certain manufacturer does not mean that the item has been verified, authorized, or is being sold by that particular manufacturer. Always check the seller of the custom item when performing a general search on eBay or Amazon.
If you decide to settle on buying Official LEGO sets and figures, check out additional precautions in my other blog post, and see the video below from BRICKLOVER18. Learning to spot fake LEGO minifigures can be quite fun.
Buy Custom LEGO Minifigures – Vendor Reviews
With the wide array of customizers on the market today, I chose to focus on only a few. When reviewing these manufacturers, factors I took into consideration were: reputation for quality, size of catalog, best prices, availability for purchase, and of course: a LEGO-centric focus.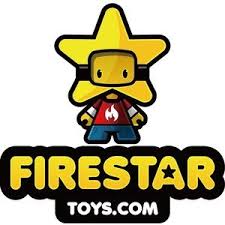 1. Firestar Toys (Best Overall)
Firestar Toys is my personal favorite for several reasons, but primarily for their huge catalog and services offered. Firestar is comprised of a team of passionate LEGO fans, and it shows! The shop has a selection of custom LEGO Ninjago "mini sets", and custom LEGO Star Wars sets and minis. They also have the full range of exclusive customs from Minifigures.com (covered below). Truly custom bricks galore!
Pros
Aims to be a one-stop-shop for custom and general LEGO
Large selection of a variety of items
Competitive pricing & shipping times
Loyalty program and promotional sales
Cons
Overwhelming and busy website inventory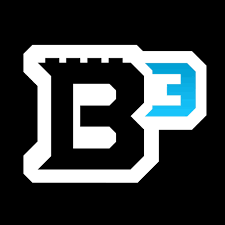 2. Build Better Bricks (Best for Beginners)
Build Better Bricks is another top choice and the online shop with the most interesting products that align with my own personal tastes. B3 supplies not only custom LEGO minifigures, but also custom kits and instructions for custom LEGO models. Instructions range from showing how to build popular characters, scenes, to alternate models for official LEGO sets. Their custom selection offer a great introductory experience to custom LEGO. Overall, a very unique spin on the custom LEGO scene!
Pros
Kits include both LEGO parts and instructions
Variety of instructions available
Instructions include lists of needed LEGO parts (inexpensive price-per-piece)
Excellent prices, with bundle options and sales offered
Cons
Very small selection of minifigures
Custom instructions do not include needed LEGO parts
Can be challenging to track down needed parts listed in instructions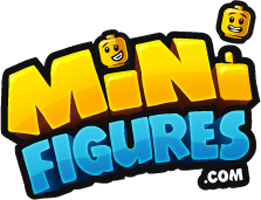 3. Minifigures.com (Most Targeted Catalog)
If you are looking for a more specific LEGO figure, Minifigures.com is a great alternative to my other choices thus far. This micro-business takes pride in delivering high quality LEGO versions of movie, music, and TV stars, gaming characters, political leaders, and more. Unlike Firestar Toys, this shop's catalog is more targeted and caters toward corporate clients or promotional events looking for branded gifts.
Pros
Premium custom-printed minifigures include matching accessories
"Design your own figure" ordering service
Resealable "comic style" packaging includes character art and bios
Online shop is simple to navigate, with great product images
Loyalty program
Cons
Design service requires a minimum order of 100 figures
Can be pricey when factoring in shipping costs
4. BrickWarriors (Most Niche Appeal)
BrickWarriors specializes in custom LEGO accessories for medieval, fantasy, historical, and sci-fi genres. The shop also carries a limited selection of custom minifigures. With a variety of cheaper alternatives, you can deck out your LEGO figures in epic gear or collect the custom weapons and parts to craft your own personalized LEGO experience.
Pros
Accessories are high quality ABS plastic
Store credit, coupons, sales and gift certificates available
Focuses on custom accessories that are added to official LEGO figures, thus minimizing the impact to the original LEGO quality.
Cons
Custom assemblies often need to be purchased in pieces
Long shipping times if international
5. Brickmania (Best for History Buffs)
BrickMania is well-established and quality-driven. The shop specializes in historical accuracy, army and military themed custom LEGO. Historically accurate building kits, custom printed military minifigures and accessories compose the substantial and gritty lineup at Brickmania. LEGO's disapproval has not upset this manufacturer!
Pros
Kits sourced from only authentic LEGO and aftermarket elements
Wide variety of genre accessories, figures, kits, and human apparel
Minifigures are fairly priced
Coupons and promos include veteran and military exclusive discounts
Cons
Pricey custom kits
Shipping costs can get expensive
Larger retailer, less personal
FAQ's About Buying Custom LEGO Minifigures
Here are some commonly asked questions about buying customized LEGO.
Do These Manufacturers Ship to My Country?
As of this writing, all of these manufacturers ship worldwide, either directly or through one of their international resellers. If unsure, reach out to their customer service.
Can I Pay in My Preferred Currency, e.g. US Dollars?
Some of these manufacturers – such as Firestar Toys and Minifigures.com – are located outside of the US. For those in the US, prices are automatically rounded and converted at checkout. Most of the shop websites listed here adjust automatically based on your location.
Is There a Discount for Buying in Bulk?
There are often many promotional discounts and perks available, but it is always best to check with the manufacturer if bulk buying earns a discount.
How Do I Take Care of a Custom LEGO Minifig?
Avoid keeping them in direct sunlight. Do not aggressively wash the figures (check with manufacturer to verify if waterproof). Avoid storing in a mixed pile of LEGO bricks in order to prevent scratching. Respect the craftsmanship, people! And have fun. Consider what kind of display case would best store your figures.
Wrapping Up
Custom LEGO are generally designed to be very collectible and also playable, so if you are someone who (or knows someone who) has everything – perhaps consider putting a spin on the LEGO mania. Picking up a custom LEGO kit or minifigure for a display or other creative project is a sure way to tap into something unique!
If you are looking for inspiration, search Flickr to find many custom LEGO minifigs and vignette photography.
Check out this post for more highlights of some fantastic vendors of custom LEGO-themed items.
Do you have a favorite LEGO customizer? What other custom characters would you like to see?