LEGO Land can be an exciting place, but you don't have to be a pro at navigating to get around well. Nonetheless, I'm here with a couple top tips to help you feel like a pro, and to shop online like one. LEGO online shopping is a huge convenience.
Unfortunately, many of us have been cheated or misled at least once when buying LEGO online via sources other than the Official LEGO Shop. If you have not – well done! But I have.
When I was looking to add the rare remote-controlled Manas to my BIONICLE collection so many years after it's original release in 2001 (it was around 2011), I hit a snag.
In my eagerness to finally have an opportunity to get this set, I made the mistake of taking a chance in buying cheaper than other offers. I bought it from an Amazon seller with few reviews when compared to other available alternatives.
When it came, you bet I was excited to finally have this set in hand! …Nope.
What came was the Manas BOX, with various BIONICLE pieces inside. Ugh. Confused at first, yes – but also you can imagine my displeasure…
I do not recall now if I ever got in touch with that vendor, or if I even heard from them after I completed the item return. Nonetheless, the second time around, I ended up getting the complete boxed Manas set for a reasonable price at the time. Glorious victory! And a lesson learned.
So let's cut to the chase.
Mastering Shopping for LEGO Online. The Nitty-Gritty.
THE LEGO SHOP
A good baseline place to start when LEGO shopping is the source: The Official LEGO Shop. Get a feel for what is available and the sets currently in production.
See if you can find what you are looking for on there first, and if you can simultaneously qualify for any promotions. More on that in a bit. If you sign up for the free VIP membership, you can begin earning points by shopping, completing surveys, and engaging on social media.
eBAY
If you are looking for a rare, collectible item as a "one-off" occasion, eBay is a good place to check out.
You can find retired and current hard-to-find sets. Be open to engaging in a rowdy auction or two, as the "Buy It Now" option may not always be the best course of action, as I'll caution shortly. Just do not let a win become a loss due to failing to set (and keep!) a price limit!
Finding bulk bricks is also commonly credited as one of eBay's strengths. As of this writing, a search for "bulk lego" yielded over 13,000 offers! Be aware, however, that when buying loose bricks in bulk on sites like eBay or Etsy, you may get off-brand and miscellaneous imitation toys as part of the lot (Megabloks, K'NEX, etc).
Also be sure to vary your search query keywords when looking for a specific item.
Since eBay is not a LEGO-centric marketplace, sellers do not always use the full or proper name of a LEGO set. For example, if you were searching for 31120 Medieval Castle, try searching for the variations: lego creator castle, lego 31120, lego castle, or new lego castle.
You may be surprised!
AMAZON
Amazon is particularly suited for buying individual LEGO sets, and for sellers interested in selling large quantities of a single item. When searching for a deal on LEGO, it is not uncommon to have to exercise some patience in finding the best offer.
LEGO – and products on Amazon in general – are not always listed under a single product label. You may have to search under the product page's "New & Used" offers, and "Other Sellers" in order to find your best deal.
UNOFFICIAL LEGO MARKETPLACES
Bricklink.com and Brickowl.com are two exclusively LEGO marketplaces to find, buy, and sell old and retired sets as well as new and used LEGO parts. However, these buying/selling sites can be less convenient and more challenging to navigate if you are not a regular LEGO fan who shops online. But for a seasoned LEGO fan looking for that special piece that used to be commonplace – it is a glorious place to browse!
---
Does LEGO Ever Go On Sale?
---
Well yes, kinda-sorta… sometimes, I guess. There can be seasonal discounts at major retail outlets on last year's sets, but rarely additional LEGO-related promotions to stack on top.
Alas for the days of Toys "R" Us LEGO shopping!
Amazon may have sets "on sale" sometimes – but in actuality they are often just a little lower than retail price.
However, there is typically a continuous round of exclusive sales and promotions going on at the Official LEGO Shop, which typically include seasonal freebies and tickets to the Legoland Park.
Discounts on actual sets however, are usually neither that large nor varied. Check frequently as special events or holidays approach – you may just find something that fits your desires (or someone you know)!
---
A Word of Caution When LEGO Online Shopping.
---
Like I mentioned earlier, scams do crop up.
LEGO has a lot of value in resale, so proceed with caution if you are looking for a rare or retired set and do not know the proper value.
If something is much higher or lower in price than retail, or if you see a "set" that is not listed or documented elsewhere – chances are you may not be getting what you're paying for.
Without exception, regardless of which marketplace you use: check the sellers, their product inventory, and their feedback; positive feedback should always outweigh the negative. If on there is minimal feedback or a negative downturn, contact them directly and ask some questions or request more images of the item.
On eBay, retired and currently hard-to-find sets are frequently offered as "Buy it Now". If such an offer is exorbitantly priced (based on your prior cross-checking), hooray! You have likely encountered a scalper! Steer clear.
Another Red Flag:
If on there are multiple listings (or large quantities under a single listing) offered at a large discount, the item may be stolen! Proceed with caution. In any case, if shopping on eBay, review their Buyer Protection policies.
So to Reiterate:
Check seller feedback.
Be prepared to hold your seller accountable, in the case they misled or deceived you.
If there is no clear way to do so, or they are not responsive during your transaction – maybe think twice about what you're getting!
Look for honest, non-generic, up-front images of the item, as well as a description of the item – ascertain whether it has been modified in any way.
If satisfied, help your seller establish trust! Leave specific positive feedback for them. Make it easier for the next buyer!
Simple as that.
If you take these basic steps to ensure legitimacy, you will avoid those seeking to exploit buyers who do not know the real value of a set.
The recent controversy about scalping – resulting from the BrickLink Designer Program, which allegedly utilized artificial scarcity – rubbed many fans the wrong way. Additionally, theft and LEGO trafficking rings in the Pacific Northwest of the US – and specifically Seattle, WA recently – have also brought a seedier side to light.
With that said, generally speaking, sellers who have a stocked inventory of LEGO to sell are truly LEGO folks themselves (again, except for aforementioned scalpers)!
So be cautious. But at the same time, do not fall into the trap of viewing the process of looking for good LEGO online as a "dog-eat-dog" wild west of unscrupulous Bricksters.
If someone is selling LEGO and they are in it for the fun and shared passion, you will certainly be able to tell the difference from fraudulent activity. Ask questions if you are unclear about anything, and go from there.
One last note on this topic: Analysis Tools.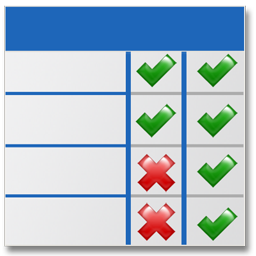 If you are interested in seeing how sets are valued over time, check out BrickEconomy.com. Analysis tools are available on there. Simply type in the name/set # that you are considering, to get helpful evaluation information to gauge an online LEGO listing.
It is not always 100% accurate – you may be able to find some older sets at lower prices than they show – but it is very interesting to see how LEGO set prices change as time goes by.
LEGO Online Shopping – Alternatives to the Same Ole Same Ole.
If you are buying LEGO for a young one, don't get it for them just 'cuz it's Star Wars, or just 'cuz it's Harry Potter, or just 'cuz it is whatever licensed IP they happen to like. I do have various complaints with excessive licensed themes, just so you know.
If you choose to follow my advice and gift a youngster an original LEGO-themed set rather than a licensed themed set, make sure you don't completely avoid the Star Wars, Harry Potter, etc… especially if they want it!
Keep it in mind for a future gift opportunity. Get the imagination kick-started with an original LEGO theme (ie. City, Classic, Creator 3-in-1, etc.).
Then watch the magic happen when they finally receive that Star Wars, Marvel, Harry Potter set.
I speak from experience. As a little LEGO maniac, when I got a little LEGO, I made use of it even while wanting more, and how sweet and memorable it was to finally (sometimes) get "that one" that I wanted!
Nota bene: If there are currently no sets available in your desired theme (or if there are, but they do not meet your budget) consider picking out some meaningful alternatives.
Many custom items are created by passionate LEGO fans for fans – I made a post all about this. Head over there to overview Brick Loot, FireStar Toys, Build Better Bricks, and others. Additionally, check out my review for a more detailed look at some of the best custom LEGO manufacturers on the market today.
Basically, if you are looking for a castle-themed LEGO item – or spacecraft, or fantasy, etc. – but no official set currently satisfies your tastes, look for comparable custom LEGO memorabilia.
LEGO stationary, jewelry, LEGO picture frames, niche memorabilia, custom figures, LEGO lamps – you're bound to find something unique.
So don't just settle for a licensed themed LEGO set "just cuz that's all on there is". And don't feel like you have to wring your budget to get quality LEGO-stuff that fits your interests, or those of your own young LEGO maniac.
How to Make That Price Tag Work for You!
So to wrap things up here, if your kid wants that Big Set, don't just get it for them and call it good. (Heck this could even be useful for disenchanted grown-ups who have gotten too used to immediately 'getting what they want'!)
Maybe get a comparable set in a different genre/theme that will whet the appetite and ease the immediate disappointment. And then in the meantime, help them realize something that is personally valuable to them. Help them invest that valuable thing (i.e. time, creative energy, perhaps even money) into getting "that set".
I know from experience when I say that getting "that set" in that kind of circumstance will be much more memorable and meaningful long-term. Create magic – not just fleeting amusement!
Hopefully TALM's rambling here will help you in some way. Perhaps in figuring out what would truly be the best introduction (or advancement) of your own – or your child's – LEGO interest.
LEGO is still a glorious goldmine of imagination. The magical wonder and idealism may have waned from yesteryears, but one of the aims here is to point out what LEGO is doing wrong – thematically – to make it clearer what they did and are doing right.
Happy shopping, aspiring maniacs. }B^ ]