There are many ways to shop for LEGO today, and LEGO fans have long created their own storefronts to share some awesome art and products revolving around our favorite interlocking building bricks. If you are looking for the best custom LEGO fan artists, items, and personalized memorabilia – some featuring rare and retired LEGO themes – we have your back!
Read on for my top recommendations, and where to buy. Some of these LEGO customizers I have kept an eye on for a while, and know the quality of their work, while others I have only more recently discovered.
Either way, get ready to be wow-ed, LEGO brick maniacs!
Where to Find Awesome Custom LEGO Fan Collectibles
The Brick Stop Custom LEGO Instructions
If – like me – you often find yourself with a hankering for an earlier era of LEGO, you would do well to check out The Brick Stop. Jason, the creative brain of the operation, dreams up and shares nostalgic scenes and models inspired by LEGO sets of the 1980s and 1990s, with gorgeous imagery to boot! Heads up classic Castle and Pirates fans! Head over to Jason's Instagram page @the_brick_stop to find an awesome plethora of models, and custom instructions also available!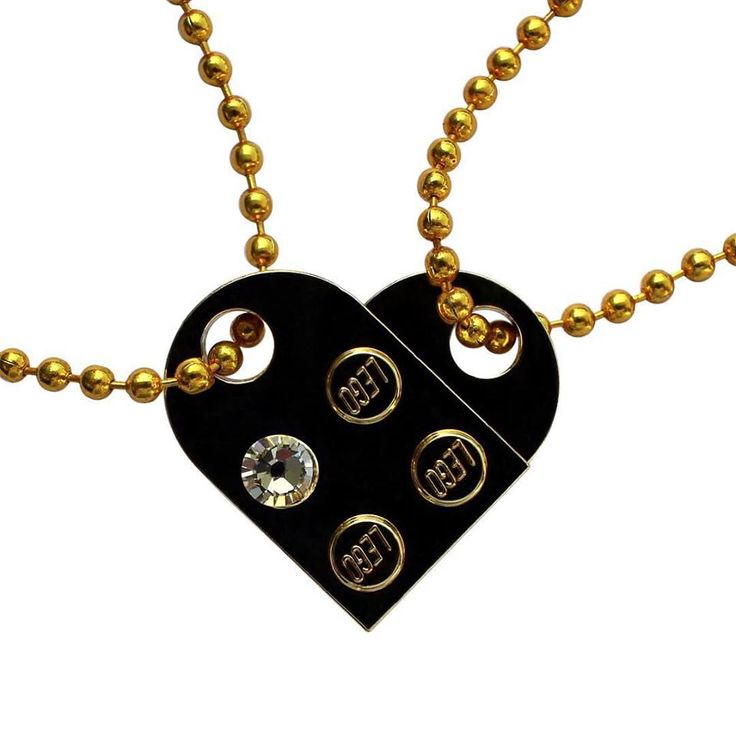 Jewelry made from LEGO® bricks and SWAROVSKI® crystals
Sarah NOLY, also known as MADEMOISELLE ALMA, is a French-Israeli designer, born and raised in Paris and now living between the City of Light – and of Fashion & Luxury – and Tel Aviv.
In her own words, "inspired by my daughter Alma – the name meaning Mademoiselle (Miss) in Hebrew – I create Jewelry made from LEGO® bricks, SWAROVSKI® crystals and of course, a great amount of imagination. All pieces promise to add dignified charm to your child's daily wear and a touch of "je ne sais quoi" to your own subtle elegance."
She proudly and passionately aims to "bring a flashback of your childhood with an added touch of luxury". All the products are hand-made and uniquely crafted for children, women and men by Sarah herself. Overall a very unique, whimsical, and stylish way to exhibit your LEGO passion.
You can find MADEMOISELLE ALMA on Etsy, at her store website, on Instagram, and on more social networks. Go have a look. Sarah invites any LEGO fan to join the vibrant LEGO LOVE social groups that she runs at:
BLOCKStadiums
BLOCKStadiums creates unique custom sports miniatures using 100% LEGO. The mini-model stadiums and sports-themed mementos include color printed instructions, and the shop has great deals on shipping.
BorrowedBricks
"Creating art by clicking bricks." BorrowedBricks specializes in making one-of-a-kind art pieces using LEGO bricks and pieces. The shop offers framed, hand-made wall art and tabletop art, as well as requests for custom pieces. From minimalist abstraction to vibrantly colorful scenic curiosities and shadow boxes, BorrowedBricks has some brilliant solutions.
CreativeMechanics
For the BIONICLE fan (or BIONICLE fan to be)! CreativeMechanics is a multimedia artist who focuses on creating 3D-printed and custom BIONICLE Kanohi masks – both classic and mashup – as well as prop replicas and more. Check out this shop to also find glow-in-the-dark masks, and digital OBJ files for 3D printing your own tabletop figurine versions of classic BIONICLE characters.
MasksofPower
Another great BIONICLE shop! The highly skilled artisan at MasksofPower creates life-size – and wearable! – BIONICLE costume and prop pieces. Each mask is customized and handmade from EVA foam. The shop takes intermittent breaks, but keep checking back for the latest updates and custom offers!
AutotelicStudio
Spiff up the space of a loved one. This shop creates custom, textured lettering and handmade 2D graphics made from LEGO parts! You can choose your color preference and work with the creators to request modifications in order to best suit your taste.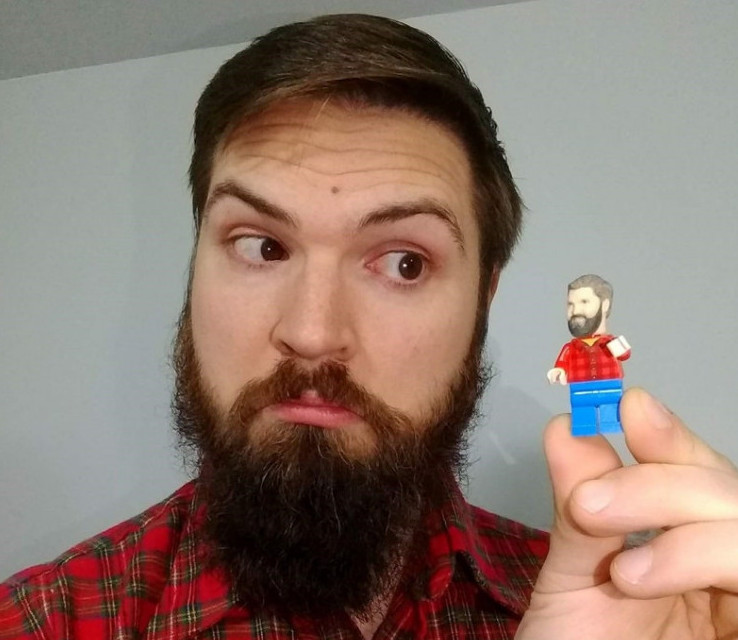 Holodeck3DStudios
Holodeck3DStudios offers custom sculptures that are 3D-printed from your photos! Yep, you read that right. The custom 3D-printed heads for LEGO figures certainly achieve their goal, to uncanny effect. Just use 2 photos, following the shop's guidelines, and create your order. They even have discounts available for orders of 10 or more heads, as well as the option to print your company logo or team name on the LEGO minifigure.
The "Make Mom or Dad into a Super Hero" would make a fantastic gag gift for someone you want to humor… or provoke!
Since the heads themselves are not meant to be played with, consider getting a display case to house the 'fig in. Make sure your intended victim recipient will have this memento for years to come!
The Brick Monarch Shop
The bearded creative marvel over at The Brick Monarch Shop draws inspiration from retro and classic LEGO themes to create items including LEGO brick decals, home décor, T-shirts and MOC instructions. If you – or someone you know – has a hankering for LEGO Pirates, Castle, or Medieval Fantasy, wander over here to see what you can find!

FireStar Toys
The "(slightly mad) LEGO Loving 'Kids at heart'" at FireStar Toys have created a true slice of heaven for LEGO maniacs looking for rare and custom collectibles. Check them out to find an array of LEGO goodness including LEGO minifigures, custom design minifigures and weapons and accessories, mini sets, personalized LEGO elements, and even an entire inventory dedicated to special events and occasions! A great resource for tabletop and roleplaying games and personalized character creation. With a plethora of sales, deals, and promotions, what excuse do you have not to go pick up something unique?
Build Better Bricks
At Build Better Bricks, you have access to a wide selection of custom LEGO minifigures, part packs, ready-made kits, and custom LEGO instructions! They also provide commissioned designs. If you always wanted to build a favorite character or scene out of LEGO, let these folks help you better your building! With their custom instructions selection, you will learn not only how to build your desired model, but also which LEGO pieces you need in order to create it.
What Custom LEGO Items Does Brick Loot Offer?
You can help support this site by shopping at Brick Loot. I may earn a small commission if you make a purchase, which will help me deliver more LEGO goodness to you, the reader!
Short answer: the folks over at Brick Loot offer a variety! I've mentioned 'em before, but I'll say it again: grab your pile of loot! Whether the interest is cars, superheroes, architecture, or something else, I recommend checking out the Brick Loot shop.
If you would like more info and a closer look at what Brick Loot offers, go see my review.
This unique company has lighting kits available for your LEGO sets, as well as custom kits and minifigures, and a monthly subscription. The lighting kits available for existing LEGO sets are pre-packaged for convenience. So, other than selecting the set that you want (sold separately), all you have to do is pick up the light kit that corresponds to the set. In addition to an inventory of retired LEGO sets, Brick Loot's LEGO set and light kit selection also includes many of the most popular sets currently in production, and I expect the catalog to keep growing!
---
How These Best Custom LEGO Fan Artists Made Our 'Best Of' List
This list of some of the most interesting LEGO art merchants includes only products I have, or wish to obtain myself. So these DIY LEGO products meet my quality standards and I feel comfortable recommending them to my readers.
> Good Quality
They have a good degree of reusability and personalization to fit your specific desires. No cheap LEGO knock-offs here!
> Reasonably Priced And Affordable
Don't sacrifice quality for a lower price! At the same time, you do not have to vacate your wallet in order to get good-quality, customized LEGO-themed goodies.
> Uniqueness
Quite self-explanatory: the AWESOME, JUST PLAIN COOL factor. I thought these LEGO derivatives really fit the bill. I mean really, what fan (or fan to be) wouldn't enjoy a custom niche LEGO set, a figure, a sculpture, or a one-of-a-kind piece of LEGO wall art? These were simply too neato to not share with you.
Hey before we wrap things up here, be sure to head over to this post for a more detailed review of the best custom LEGO minifigures!
---
Expect more LEGO goodness to be added to this list as time goes on. And in the meantime, let me know if you have your own favorite fan vendors of LEGO-themed memorabilia.
I've endeavored to help you pick up some great items. Affiliate links can be found below, and at no extra cost to you, making a purchase through them helps support this site. As an Amazon Associate I earn from qualifying purchases.