From DIY solutions to unofficial prewired kits, many options exist for lighting up your LEGO models and custom creations. How can you tell which one would best fit your needs? Let's take a look, with a climactic face-off between Brick Loot lights vs. the Lightailing light sets!
Most lighting brands for LEGO sets utilize the same general strategies. However, their nuanced approaches to installing and powering the lights can make all the difference, as we shall see here. Installation and providing power can significantly impact how playable your set or creation is, and what is required to hide the lighting setup.
Depending on if you are a "glass-half-empty" or "glass-half-full" type of person, the idea of strategizing methods to hide your lighting wires can be a pain… or a fun challenge!
But if you get the right kit for your needs, the hassle can be mitigated. So let's review the contenders!
Brick Loot Lights Vs Lightailing Light Sets
Brick Loot Vs Lightailing Light Sets – Why You Should Test Them Both
Do the lights look different between different kit manufacturers? How much tinier is X brand's wires and LEDs compared to Y brand? It is not always easy to offer a definitive answer to such questions, reader.
Until you actually have a light kit in your hands, you may have a hard time visualizing how the arrangement will actually interact with and alter your LEGO model. After all, these lighting kits are unofficial products created for Official LEGO, so it depends on how clear the manufacturer is about the way their kit works.
Because of this, testing out multiple options would be ideal before declaring a favored manufacturer. Of course, that strategy is naturally more costly and more time-consuming. It will thus be extremely helpful to you (as well as satisfying) to have a lighting system that you can trust before even making a purchase… especially if are trying to minimize costs, and if you are not interested in soldering or doing your own wiring.
So if you would rather settle on one or the other at first – either Brick Loot or Lightailing – read on for my recommendation.
Before we do, however, feel free to check out the videos below to get a basic visual idea of some differences and similarities between these two vendors of LEGO light solutions.
Interested in DIY lighting?
If you want an idea about other options and materials to get for your own DIY LEGO light project, check out my blog on the topic!
What to Look For When Buying a LEGO Light Set
Everyone has different priorities about what is most important in a lighting project, but I want to offer my opinion on some useful pointers to keep in mind.
I. Ease of Install & Rearrangement
Keep a plan in mind: how much time are you willing to devote to lighting up a LEGO creation? How much playability and interior space in your model are you willing to sacrifice? Will you want the set to be mobile after installing lights?
The method that you use to power the lights – such as a battery pack or USB hub – will affect the aforementioned factors. A battery pack may be an easier power supply to conceal in a model, but then you would have to deal with swapping batteries in and out, and the playability may take a hit.
It can also be helpful to consider the length of the cable that connects to the power supply. Depending on how far away you want your LEGO set from the power source, you would need an appropriate cable length. So consider if a USB extension cable will be required.
If flexibility and modification capabilities are important to you in a LEGO lighting system, be aware that you will need greater quantities of wiring and splitter boards (or "expansion boards"), which may lead to more wire management troubleshooting.

With such factors to consider beforehand, when you finally get to the actual installation process (woohoo!) – it should be as seamless as reasonably possible.
This leads to my next point.
II. Step-by-Step Instructions
Instructions with clear photos of how to complete an installation should not be underestimated, especially if you are new to custom lighting LEGO.
The last thing we would want is to weave an LED wire into a model haphazardly… only to snap it before the thing is even partway done!
In general, regardless of the lighting kit you choose, fiddle work will be involved as you maneuver wires under/between LEGO bricks and elements. You may want to minimize the trial-and-error as much as possible. Having clear guidelines on hand will help with that.
III. Impact to Play
If you want a LEGO set to retain some "swoosh-ability", of course you want to avoid or minimize a jumbled mess of wires! Some light kits look fantastic on display, but if you or kids want to actually play with it after being lit up, always aim to discern if a particular configuration will allow it.
Also remember that light kit wires are delicate enough to fit between LEGO bricks, and as such, rough and rowdy play simply cannot be accommodated. Play accordingly!
Review For LEGO Light Kits – Brick Loot Vs Lightailing Light Sets
Wander on down to see my reviews for both Brick Loot and Lightailing, and how each could affect your projects.
At no extra cost to you, making a purchase through affiliate shopping links here helps keep this site going. As an Amazon Associate I earn from qualifying purchases.
You can help support this site by shopping at Brick Loot. I may earn a small commission if you make a purchase, which will help me deliver more LEGO goodness to you, the reader!
1. Brick Loot (Best Overall Value for Money)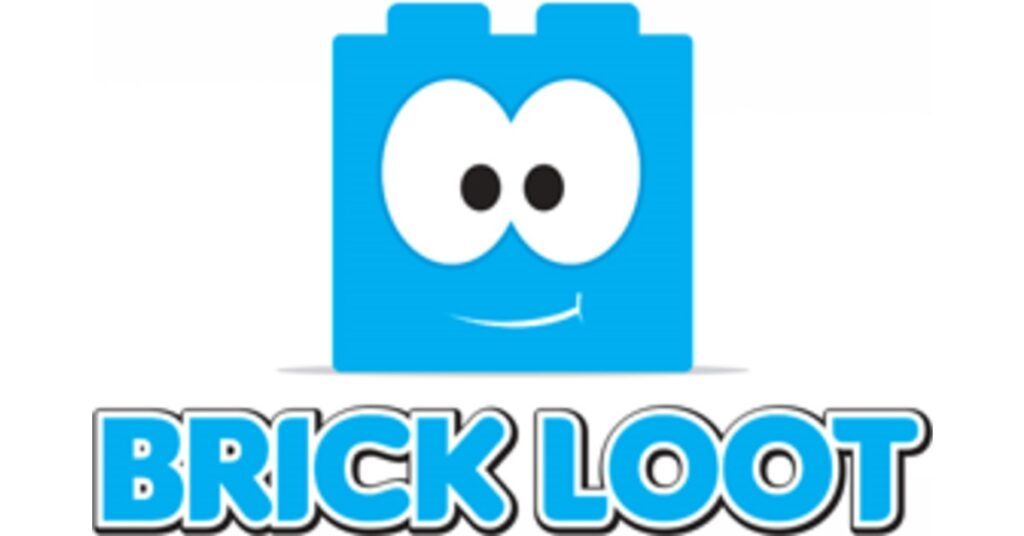 Brick Loot's kits are designed to make wiring easy to hide. Kits use tiny micro-plugs with thin wires that merge together into a singular stalk which then plugs into a USB hub power supply (sold separately). If you already have a compatible power supply, you don't have to think about an included power hub added to the cost of the Brick Loot kit. However, if you don't already have a power supply, you will need to pick one up separately.
Nonetheless, with their wide custom range "Light Linx", you don't have to worry about custom wiring and load amperage – the fundamentals are done for you.
Overall, when compared to Lightailing, Brick Loot is my personal favorite due to not only their intriguing business story, but also because of the variety of items and services available – which also includes a subscription as well as a selection of customized LEGO minifigures. When compared to Lightailing, Brick Loot has been on the market longer, and is American-made. Brick Loot is the original lighting kit.
Pros
One-stop-shop
Awesome LED intensity and color variety
"Plug and play" wiring configuration, more kid-friendly
Large variety of custom wiring and expansion components available

Overall slightly cheaper prices than Lightailing

US store orders over $50 get free shipping
Cons
Instructions are .PDF download-only
(maybe a con): Power supplies sold separately
Warranty not included on Brick Loot products. However, individual 3rd party components may have manufacturer's warranty
---
2. Lightailing (Best for Advanced Users)
Make no mistake, Lightailing will get the job done. But of these two, they are my second choice for a couple reasons.
The lighting configuration of the kits are not very modular – the lights tend to individually end in male USB plugs, each of which require plugging into a multi-port USB hub.
For example, if you have four separate areas in your LEGO set that need to be lit up, Lightailing's configuration would require four plugs to be plugged in, unless you have the appropriate adaptor (3-in-1 adapter, 4-in-1, etc). An adapter cable mitigates this issue because it permits the branches of wire to converge at a single port, which then plugs into a single slot in your USB hub. Like tree branches merging into a single trunk.
So if neatness and ease of concealment right out of the box are important to you, Lightailing may disappoint. However, if you are more accustomed to doing you own custom aftermarket work, Lightailing will help you get your project done.
Also note: due to the way Lightailing kits are configured, if one of the lights fail in a segment of the pre-wired strings, then the whole corresponding string of lights will fail. Either inquire of customer support about a replacement, or try to find a replacement part on your own (which may be tricky).
Pros
Stunning LED intensity
Clear, printed instructions included in kits
Kits include all components needed to power-up lights: 7-port USB hub and/or battery pack
Two-year warranty included
Cons
Installation process not for impatient people, lack of modularity
Connector boards are hard to hide, especially for "swish-able" models
Playability is impacted
A broken section of lights may affect entire unit
---
LEGO Light Kit FAQ's
For your convenience, here are some commonly asked questions about LEGO Lighting Kits.
Are the Lights Specifically Only for Certain LEGO Sets?
Yes, all manufacturers of LEGO lighting kits create their configurations specifically for LEGO sets. However, individual components and power supplies are typically available in the shops, so that you can adapt the wiring configurations to light up your own custom creations. It is not recommended that you use the kits for other toy brands, as excessive modification will be required, and damage may result to the delicate wires.
Are LEGO Sets Included With the Light Kits?
No. LEGO light kits are unofficial products and are not sold by LEGO. Unless otherwise specified by the vendor, all light kits include only the components and instructions (or link to the instructions) needed to install the lights into your own LEGO sets and creations.
What is The Return Policy?
Brick Loot does not provide refunds on subscriptions. All sales are final, and exceptions must be completed within 7 days of receiving an order, in new and unopened condition. If an item is damaged or missing, or if a wire breaks, contact Brick Loot's support and they will help rectify the issue. Regardless of the kit manufacturer, always test the lights for full functionality first before installing them into a set!
Lightailing permits cancellation of orders before shipment. For items that have shipped, they can be returned in their original condition. Exchanges are permitted within 15 days if an order contains an error or another quality issue.
Wrapping Up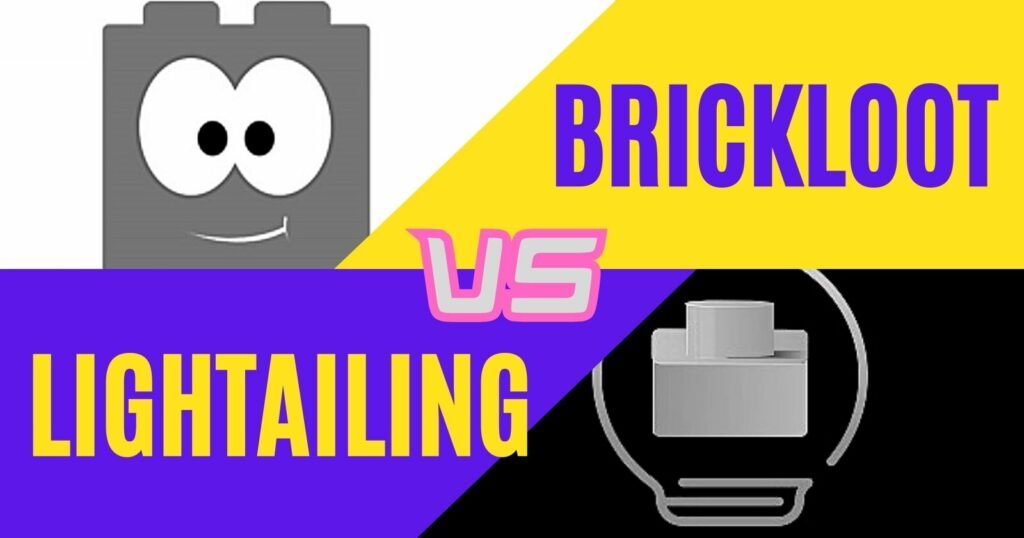 So there you have it! Bring out the magic and interactive display potential in your LEGO creation with lighting options! Even simple LEGO sets can become a lively spectacle when you get the right kit, so I hope this was helpful and encouraging for you to try it out for yourself.
Though both contenders here are worthy of your consideration, I feel that Brick Loot is the winner when it comes to accessible versatility in their lighting system as well as the breadth of their item catalog, which includes exclusives.
If you have any questions about the kits listed here, please visit their product pages and reach out to customer service.
As you decide, check out Brick Loot's YouTube channel as well as Lightailing's YouTube for videos of various LEGO sets being lit up before your eyes.
Is there another LEGO lighting brand that you would like to see reviewed? Do you have a favorite? Let me know, LEGO maniacs.
}B^ ]