Welcome to Possi-Build-ities! Here we'll imagine some of the potential in LEGO sets, new and old. This time around, let's review the 10290 LEGO Creator Pickup Truck.
This Creator Expert set released in October 2021 and is a truly aesthetically pleasing way to welcome the season. For an "Adults Welcome" model, the Pickup Truck offers not only an excellent value for money, but also a very customizable building experience. And many predominantly licensed vehicle sets released lately – from the Aston Martin, Ghostbusters ECTO-1, and Technic supermodels – it is a welcome change to see an original deluxe LEGO car model released.
First before we get going, a disclaimer: I'm not a car buff or enthusiast.
But nonetheless this set caught my eye. It glints of retro LEGO charm, even if the build style is a far-cry from vintage-era LEGO, pre-1970s. LEGO's red pickup truck (System) sets of the past have never been of the scale featured in the Creator model.
With the increased size, comes a happy opportunity to highlight the charm and rustic qualities – and the design nicely balances idealism with real function.

Pros & Cons, Thoughts On the LEGO Creator Pickup Truck Model.
The thing is, car enthusiasts tend to favor realism. And this set is apparently targeted at adults. Granted, this is not a licensed model (for once, thank goodness) – so perhaps "unrealistic" aspects won't be a deal-breaker. Will adults buy into it still?
The GMC model on LEGO Ideas appeared to be going after more realism – correct me if I'm wrong, car folks – but the bed looks longer, the cab less high, the engine/hood area is slimmer…
But even with more realism in the GMC Blue Chip 100 model, the vintage style still carries with it a certain "default" charm.
However, I must say that I appreciate the more fanciful proportions on the official LEGO Creator Pickup Truck. Though… imagine how purdy the set would have been if it had incorporated shiny silver chrome elements like days of yore. That would have one-upped the vintage/retro feel of not only the vehicle itself, but the LEGO as well!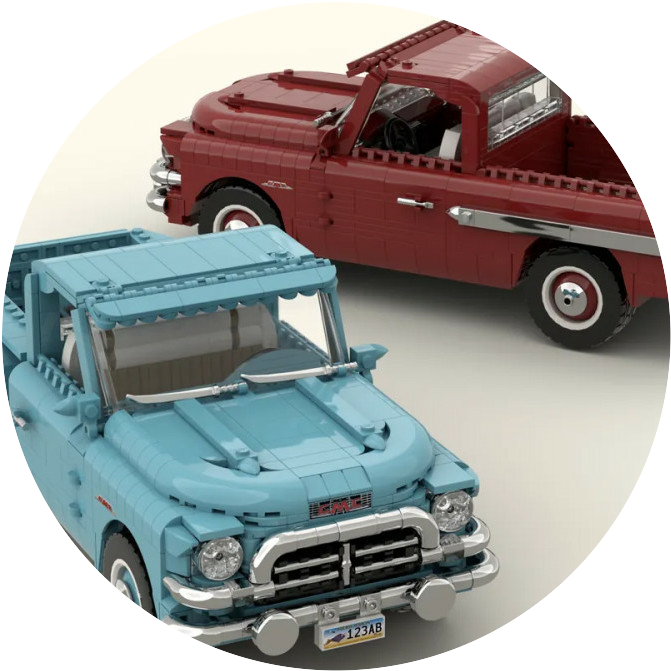 Personally, I'm torn between "bricky" and smooth LEGO building styles. Nowadays, LEGO likes to cover up upward facing studs, especially on vehicle models. Admittedly, adult builders (sometimes referred to as AFOLs) seem to have a penchant for disguising LEGO brick studs under smooth elements as much as can be gotten away with, in order to attain a "finished" look.
But isn't part of the draw of having a LEGO set of a structure/vehicle in that it LOOKS like a LEGO incarnation of it? If it's not readily apparent that a model is LEGO, then… what gives? I digress.
The curved corner pieces on the Pickup Truck are indeed fancy-nice. I also like how it looks to have a fair amount of decent-sized pieces as well – not just a huge assortment of minuscule bits.
Wait, Hold Up. What's Up With This Lifestyle Stuff?
Reader, I apologize, but… stop the tape! Pause. I try to keep it lively around here, so this needs to be said.
Only recently have I consciously taken notice of the approach LEGO has been utilizing for showcasing their big-ticket sets in the Official LEGO Shop and ads. There is now always accompanying the standard product views, a series of "lifestyle" highlights, which depicts the LEGO set in real environments, usually with an actor "playing" with it.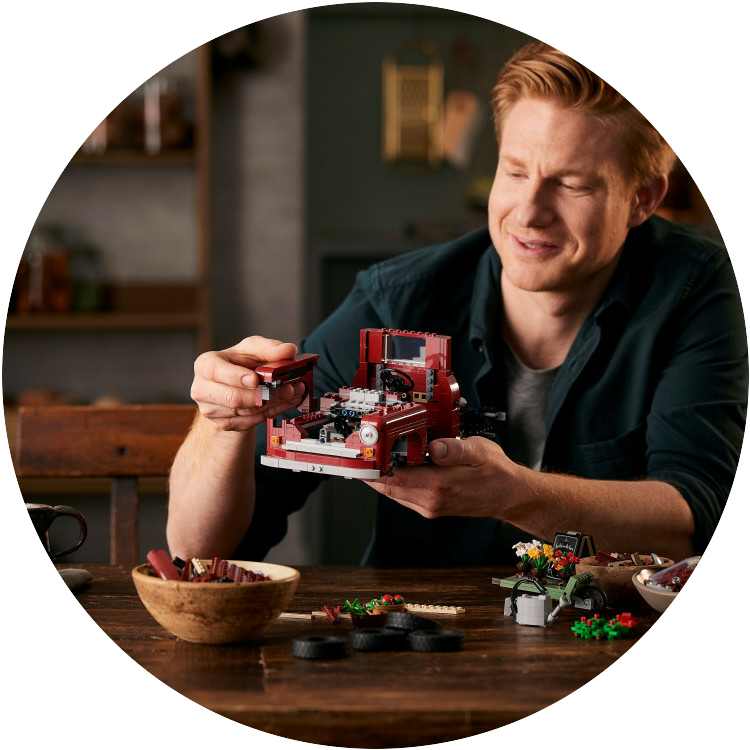 Why is it necessary to show LEGO next to other random objects? Or even with a human model for that matter? And don't even get me started on the "lifestyle" video clips; it's too grating and cringe worthy for my taste.
Sure, we may actually put our LEGO in normal-to-odd places, but surely we don't need to be shown such carefully manicured and fake setups surrounding a set. C'mon. It shows only one "Possibility" for how a set may live in its home. The folks who want/get the set surely can find their own uses for it…
Or do adults have too little imaginative capacity of their own? And so they must be hand-held and shown how they could be justified in getting a fancy set?
Are people buying that particular experience… or the actual brickin' set? I would think the latter! The experience itself is up to the builder. LEGO, please, unless you are providing those staged marketing setups to interested people (for example, that table and pickle shelf look really quite nice!), please dial back the "lifestyle" stuff!
Does anyone else feel this way? I'm not the only one, right? Is LEGO's approach effective in helping people find value in a set?
What To Do With the LEGO Creator Pickup Truck. Thoughts On the Possi-Build-ities.
Okay, so the LEGO Creator Pickup Truck is indeed another great set… and another cool set suffering from a bit of obnoxious advertising. But what are some fun things to do with it, if you get one? Let's imagine!
The scale of this model could be challenge to work with. But fun if you're up to it! One of the first things I thought of when I saw the Truck was how it could be incorporated into a diorama. It already comes with some rustic and rural accessories, so the stage is already set.
How about some brick-built figures? It would be fun to build some people (and animals) a la Miniland style, but larger.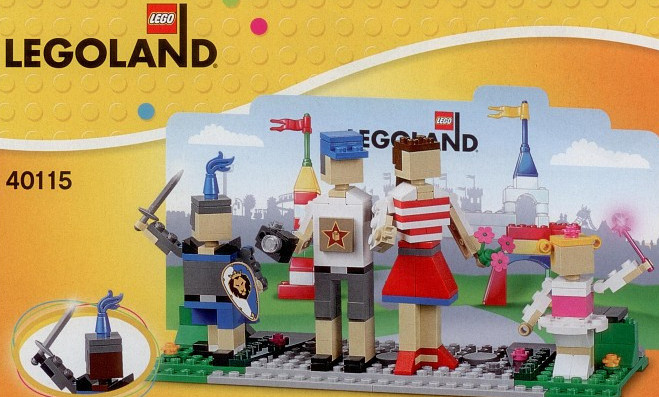 Perhaps the 21318 LEGO Ideas Tree House set could be adapted to become a bit of shrubbery to park the Truck under. The scale would certainly allow for an imaginative repurposing of the tree house set.
Lights would also be nifty, especially ones that can be changed out to fit the season and festivities!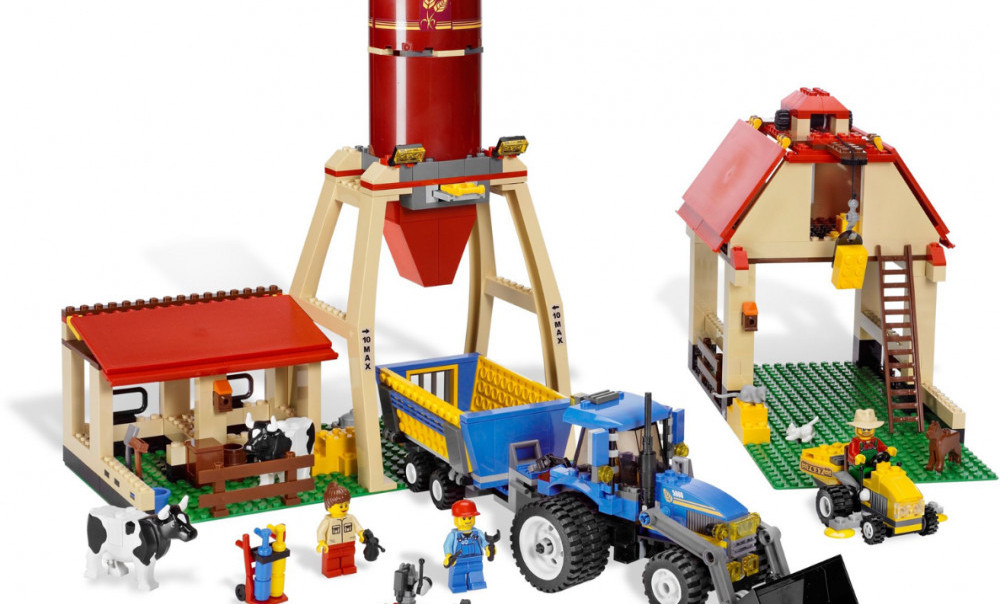 What if you made a silo to scale, and a barn? Maybe a stable? Or a fence and plot of crops? LEGO hasn't released a large farm-based set in a while (2009 was the last appearance of a non-vehicular agricultural playset), so our favorite new red Pickup Truck brought them back to mind.
Is the LEGO Creator Pickup Truck Worth it?
Yes!
Overall, even though the other recent adult LEGO car models are excellent sets by and large, I enjoy the non-licensed approach to the LEGO Creator Pickup Truck. It offers not only a great building experience, but also a lot of customization potential to dive into after you are finished with the included instructions.
But now one final question is: will the rumors about a Creator Expert Back to the Future DeLorean prove accurate?
I could get behind that.
---
You can find the 10290 Creator Expert Pickup Truck at the Official LEGO Shop, and by shopping the below listings.
Hey reader! Thanks for supporting this site by shopping through the affiliate links in this post. As an Amazon Associate I earn from qualifying purchases.